Jim & Linda's Lakeview Supper Club
Lake Winnebago's Finest Dining Destination
Just A Short Drive For Fine Dining...
It's Worth It!
&nbsp&nbsp






&nbsp&nbsp&nbsp&nbsp&nbsp


Located at Calumet Harbor in Pipe, Jim & Linda's Lakeview Supper Club offers dining at its best! With an elegant setting and delightful three course meals, Jim & Linda's Lakeview Supper Club is about 30 feet from the shore of beautiful Lake Winnebago. We open 4 o'clock on the weekdays and 3:30 on weekends. Reservations are not taken, but groups of 10 or more can call in to help reduce their wait on weekends. Our outdoor patio is open during the summer and is boat accessible. It features a beautiful view of the lake and is the perfect spot for sunset dinners. Offering an extensive menu and specializing in prime rib and seafood.
Family owned and operated for 40 years! Our restaurant has

received numerous accolades

and been recognized as one of the great dining locations in Wisconsin. We have been featured in both local and statewide publications;

and recently recognized in the Fond du Lac episode of Around the Corner with John McGivern. Jim and Linda's, along with many other great companies in our area was showcased as academy award winning John McGivern took you on a tour of Fond du Lac and the many reasons to come out to this area. To see the full episode or read prior articles, click on the links below.......and scroll down the page to see upcoming events and specials....
Around the Corner with John McGivern - Fond du Lac


Fond du Lac - Pub & Grub


Calumet County - Supper Club Capital of the Midwest
Bus Trips and Patio Parties - click here for details
Open six days a week: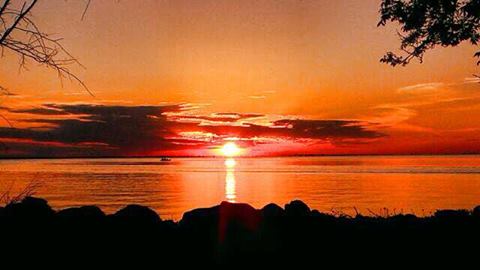 &nbsp&nbsp&nbsp&nbsp&nbsp Tue. - Thur.: 4:00 pm - 10:00 pm
&nbsp&nbsp&nbsp&nbsp&nbsp Fri. & Sat.: 3:30 pm - 10:00 pm
&nbsp&nbsp&nbsp&nbsp&nbsp Sun.: Open at 3pm serving from 3:30-9:00 pm

Memorial Day and Labor Day - Open 4:00 - 9:00 PM

Are you looking for a relaxing evening out or need an escape from a hectic day or week? Take a short drive and stop by the restaurant to relax and enjoy your night out with family and friends, and leave the rest to us!! Start your night out with a tasty cocktail from our bar and choosing dinner from our extensive menu selection which ranges from delicious slow roasted Prime Rib, to generous cut tender filets and strip steaks, hand trimmed and cooked to your order. We also offer a wide variety of seafood options including Grilled Salmon, Alaskan King Crab or South African Lobster Tail, just to name a few.

We all know everyone is just a little bit Irish on St. Patrick's Day, and we're getting into the spirit to celebrate the holiday by serving corned beef and cabbage on Saturday, March 17th and Sunday, March 18th. Stop in for a traditional Irish-themed dinner or one of your favorite entrées from our extensive menu. After dinner, don't forget to stop at the bar for a Guinness, an Irish whiskey, some Bailey's Irish cream or ask the bartender for your favorite green cocktail. Get into the spirit of St. Paddy's day weekend, put on that green attire and come celebrate with us!!

Spring is in the air and that means Easter is just around the corner and it's time to start planning where you want to enjoy this special holiday. We invite you, your family and your friends to be our guests and join us this Easter, Sunday April 1st, for a celebration dinner to remember. Our special Easter menu is prepared with the finest ingredients and served family-style, making it perfect for family and friends to enjoy together. It features traditional Easter items and includes: Barbequed Ribs, Chicken, Ham, Dressing, Mashed Potatoes and Gravy, Fresh Fruit, Lettuce Salad, Vegetable, Rolls and Butter, Coffee or Milk and your choice of a delicious dessert all for $16.99 per person (10 years & younger $1.50 per yr.). We will be serving: 11:00 AM-7:00 PM with seatings at: 11:00 AM, 12:15/12:30 PM, 1:30 PM, 2:30 PM and fter 3:00 PM – serving off the menu. For more information about our Easter menu, click here!! So, get hoppin' and call 920-795-4116 to make your reservation now!!

There's nothing quite like enjoying a delectable meal with family and friends while soaking in our beautiful view of Lake Winnebago. Our staff is ready to serve you and will mix up your favorite drinks, appetizers and entrées, just for you. Delicious food, good company, refreshing drinks and a great view combined, make the perfect atmosphere for a very special evening out and great way to relax. What better way to spend a night out than dining amongst friends, sipping that perfectly blended cocktail, beer or wine and eating your favorite appetizers, entrées and dessert.

Our dining area overlooks Lake Winnebago and the spectacular evening sunsets will make it an unforgettable dining experience. The winter sunsets and views of the lake have been spectacular recently, but the best view is always in person, so come on out and see for yourself, you won't regret it!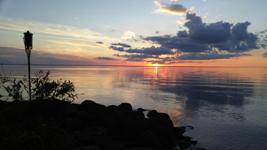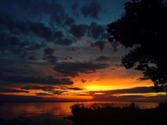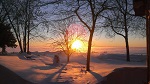 Have you had the chance to try some of the newest items and entree selections on our menu? As we strive for continued to and service our patrons, our menu choices have changed and in addition to our famous prime rib and seafood, our menu features a variety of options, ranging from sandwiches to steaks! It starts out with tantalizing appetizers such as Chicken Ceasar Flatbread, Garlic & Herb Mussels or Blooming Onion and includes entrees from Pesto Crusted Salmon to a Balsamic & Bleu Burger!

We all have our favorite; but, it's time for you to let us know what your favorite item is. Take a short drive and come out this weekend, or join us during the week and try one of our newest entree's and let us know what you think. We don't know of a better way to kick off the weekend, than enjoying a delicious meal, awesome cocktails, a beautiful lake view setting and an overall excellent cuisine experience.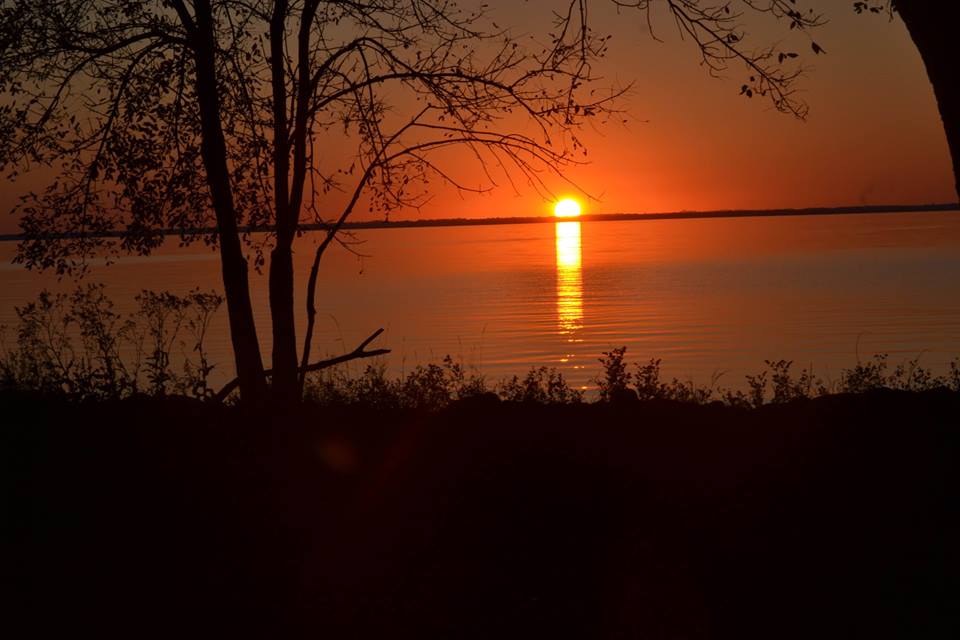 For 4 decades, our family and staff has been committed to serving our customers the absolute best steaks, seafood, and cuisine with a touch of old-world hospitality. From our comfortable, family-friendly restaurant atmosphere to our wide variety of savory menu selections, there's something for everyone. So don't stay in this weekend, — Take a short drive and stop by the restaurant to relax and enjoy your night out with family and friends, and let us do the rest!! Join us, we look forward to seeing you!!

From our comfortable, family-friendly restaurant atmosphere to our wide variety of savory menu selections and events, there's something for everyone at Jim and Linda's Lakeview!! Do you have a special occasion, holiday party or company event you'd like to celebrate? Call now for reservations at (920) 795-4116 or email us to book your party now!!!

Looking for some extra income? Jim and Linda's is always looking for energetic people who have a passion for delivering excellent customer service to join our team. We are currently accepting applications for all positions; including dishwashers, bartenders, bussers, cooks and servers. Candidates must be willing to work a flexible schedule and must be able to work weekends, and some holidays. Interested applicants can download a form here. The completed application can be dropped off at the restaurant during our normal business hours, or emailed to: info@jimandlindas.net

Plan your next special occasion at Lakeview Supper Club, contact us and ask for details!
Telephone: (920) 795-4116
Postal mail: W3496 County W, Malone, WI 53049

Subscribe to our mailing list
* indicates required




We accept these credit cards:




Sorry not responsible for misplaced articles.
This site brought to you by Jim and Linda's Lakeview Supper Club .
©2018 Jim and Linda's Lakeview Supper Club
All Rights Reserved.
&nbsp&nbsp&nbsp&nbsp&nbsp Print This Page&nbsp&nbsp&nbsp&nbsp&nbsp Site Map&nbsp&nbsp&nbsp&nbsp&nbsp Contact the Webmaster
Upd: 3/6/18