Jim & Linda's Lakeview Supper Club
Lake Winnebago's Finest Dining Destination
Just A Short Drive For Fine Dining...
It's Worth It!
&nbsp&nbsp






&nbsp&nbsp&nbsp&nbsp&nbsp


Located at Calumet Harbor in Pipe, Jim & Linda's Lakeview Supper Club offers dining at its best! With an elegant setting and delightful three course meals, Jim & Linda's Lakeview Supper Club is about 30 feet from the shore of beautiful Lake Winnebago. We open 4 o'clock on the weekdays and 3:30 on weekends. Reservations are not taken, but groups of 10 or more can call in to help reduce their wait on weekends. Our outdoor patio is open during the summer and is boat accessible. It features a beautiful view of the lake and is the perfect spot for sunset dinners. Offering an extensive menu and specializing in prime rib and seafood.
We have just been nominated for Best in Wisconsin! Please vote for us to win!
Here's how:
1. Visit this website www.VotedBestOfWisconsin.com.
2. Nominee: Jim and Linda's Lakeview Supper Club
3. Category: Restaurant - Local
4. Location: Fond du Lac We thank you for making us wonderful!

Family owned and operated for over 36 years! Our restaurant has been recognized as one of the great dining locations in Wisconsin and featured in both local and statewide publications. To read more, click on the links below.......


Fond du Lac - Pub & Grub


Calumet County - Supper Club Capital of the Midwest
Open six days a week:
&nbsp&nbsp&nbsp&nbsp&nbsp Tue. - Thur.: 4:00 pm - 10:00 pm
&nbsp&nbsp&nbsp&nbsp&nbsp Fri. & Sat.: 3:30 pm - 10:00 pm
&nbsp&nbsp&nbsp&nbsp&nbsp Sun.: Open at 3pm serving from 3:30-9:00 pm

Memorial Day and Labor Day - Open 4:00-9:00 pm
The tiki bar is open this Labor Day weekend and we invite you to join us to enjoy live music on the patio while you are waiting to dine inside, enjoying a cocktail or just taking in the beautiful view! Join us for another great weekend lined up with entertainment you won't want to miss. Labor Day weekend started off with Sly Joe playing on Friday night, but unfortunately due to the inclement weather, there will be no entertainment on the patio on Saturday, August 30th. Don't let the rainy weather stop you from coming down for some refreshments, appetizers and a delicious meal made to your order. The inside bar is open as well and our staff is ready to serve you. Patio entertainment will resume on Sunday, Aug. 31st when Sly Joe and the Smooth Operators come back to wrap up the weekend festivities. If you didn't get here to listen on Friday, you'll get another opportunity on Sunday when they play from 5:00 - 9:00 PM. Don't let Labor Day weekend pass you by, enjoy a night out and join us for dinner and a beverage or two at the bar or the patio, while these talented musicians perform for your enjoyment.



We've had a great line up of music this holiday weekend and continues into mid-September. Let us help you enjoy the holiday and the last month of summer! The tiki bar will remain open on the weekends through August, and outdoor dining is available every night! Don't miss out on the fun and come join us!! Our complete schedule can be found by clicking
here
or on the Events tab - above. Please note, all entertainment is subject to change due to weather conditions or special circumstances. If you have questions regarding the schedule or possible cancellations, please contact us at 920-795-4116, or stay updated on when and who by subscribing to our mailing list for emails below!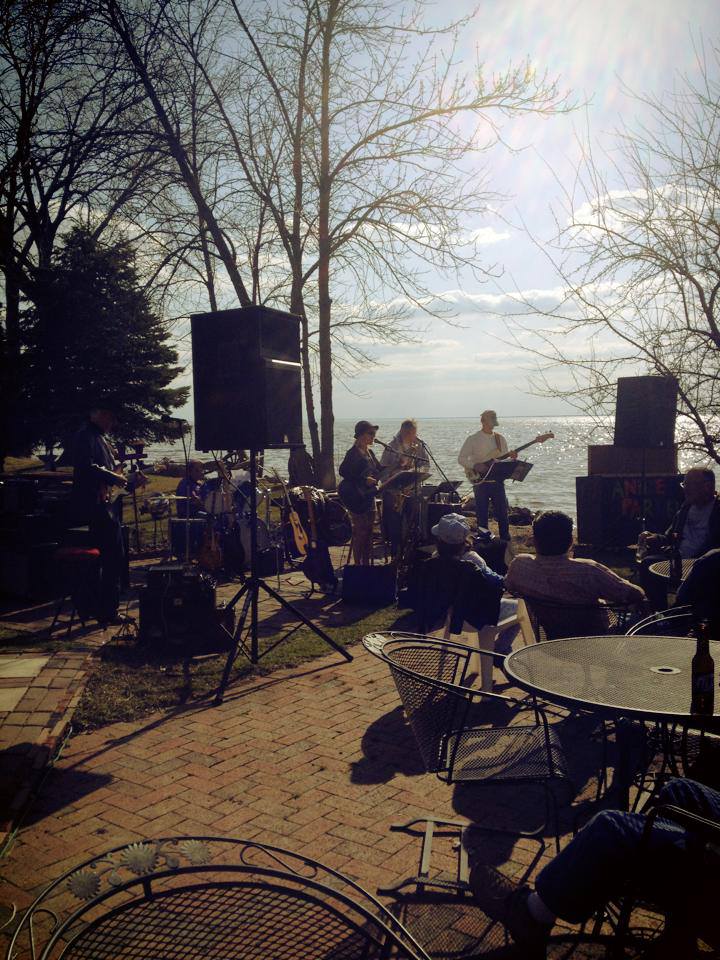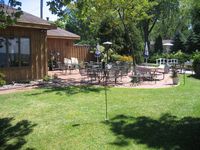 Have you had a chance to try our new items? We recently changed our menu at Jim and Linda's and it now features 18 NEW ITEMS, from sandwiches to steaks! It starts out with tantalizing appetizers such as Garlic & Herb Mussels and includes entrees from Pesto Crusted Salmon to a Balsamic & Bleu Burger! Who is as excited as we are?! Click here or on the Menu tab at the top of the page to see what's NEW. Then come on down and try them all...we can't wait to serve you!!

Jim and Linda's is always looking for energetic people who have a passion for delivering excellent customer service to join our team. We are currently accepting applications for all positions; including dishwashers, bartenders, bussers, cooks and servers. Candidates must be willing to work a flexible schedule and must be able to work weekends, and some holidays. Interested applicants can download a form here. The completed application can be dropped off at the restaurant during our normal business hours, or emailed to: info@jimandlindas.net
Plan your next special occasion at Lakeview Supper Club, contact us and ask for details!
Telephone: (920) 795-4116
Postal mail: W3496 County W, Malone , WI 53049


Support our friends at:
&nbsp&nbsp&nbsp&nbsp&nbsp Calumet Harbor Marina, Inc.
&nbsp&nbsp&nbsp&nbsp&nbsp Yacht Brokerage, Boat Transport, Slip Rental, Winter Storage
&nbsp&nbsp&nbsp&nbsp&nbsp Owners Jacob and Mary Basten

&nbsp&nbsp&nbsp&nbsp&nbsp Slips Available
&nbsp&nbsp&nbsp&nbsp&nbsp Jakes Cell: 920-360-3411
&nbsp&nbsp&nbsp&nbsp&nbsp Home: 920-336-2818





We accept these credit cards:




Sorry not responsible for misplaced articles.
Please, no pipe or cigar smoking in the dining room.
This site brought to you by Jim and Linda's Lakeview Supper Club .
©2005 Jim and Linda's Lakeview Supper Club
All Rights Reserved.
&nbsp&nbsp&nbsp&nbsp&nbsp Print This Page&nbsp&nbsp&nbsp&nbsp&nbsp Site Map&nbsp&nbsp&nbsp&nbsp&nbsp Contact the Webmaster
updated 8/30/14